Everything comes from one source: awnings, patio roofs and parasols. From design to installation. Color, shape, materials: everything is perfectly coordinated
Terrace awnings
The most popular awning is the folding arm awning. For your terrace, garden, balcony or office you want an awning that shades the wall and part of the terrace. If the projection is large enough, you can sit under it with a table for 4 to 6 persons. Read more …
Pergolas
A sheltered terrace is one that can be enjoyed for longer. You can stay outdoors when it is windy, in the blazing sun or when it's raining. Pro-shade offers shade solutions to cover your outdoor spaces.
NEW ! New are our solar bioclimatic cells. Read about it here.
Parasols
The parasol is the underdog in the world of shade solutions. The shape and materials haven't changed much. But then again it´s the most flexible and economic solution to shading small places.
Parasols are still popular in hospitallity hotels like Hilton and Guadalpin are still using parasols next to their more advanged shade solutions.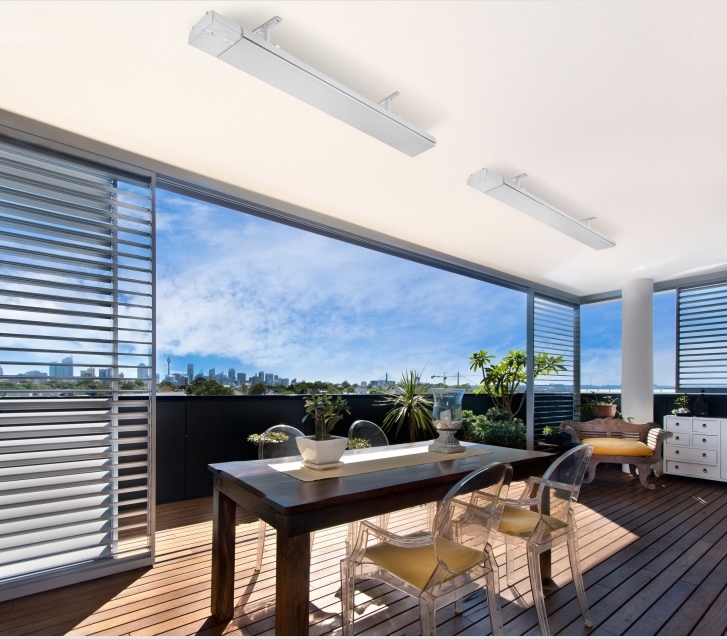 Heatstrip are a stylish, premium, high-intensity electric panel heaters. With huge running cost savings compared to bottled gas heaters, HEATSTRIP is ideal for outdoor undercover protected applications, both residential and commercial.
Our inside blinds and sheers from German quality and our wind resistant outside screens of Griesser.
Our inside and outside screens are from German quality. We garantee 2 years on product and installation.
Our indoor sun protection systems are innovative, sustainable and durable. They are characterised by the highest quality and special design, regulate the incidence of light, regulate heat and provide air conditioning. At the same time, they create an inspiring atmosphere and a sense of well-being. They shape light, space and life.
Our systems meet the highest standards of safety, durability, resistance and insulation. We subject our products to tests in bad weather and manoeuvring forces. With our glass curtains, you are able to create a comfortable outdoor area in both winter and summer. Expand your creative ideas with the solutions installed by us.